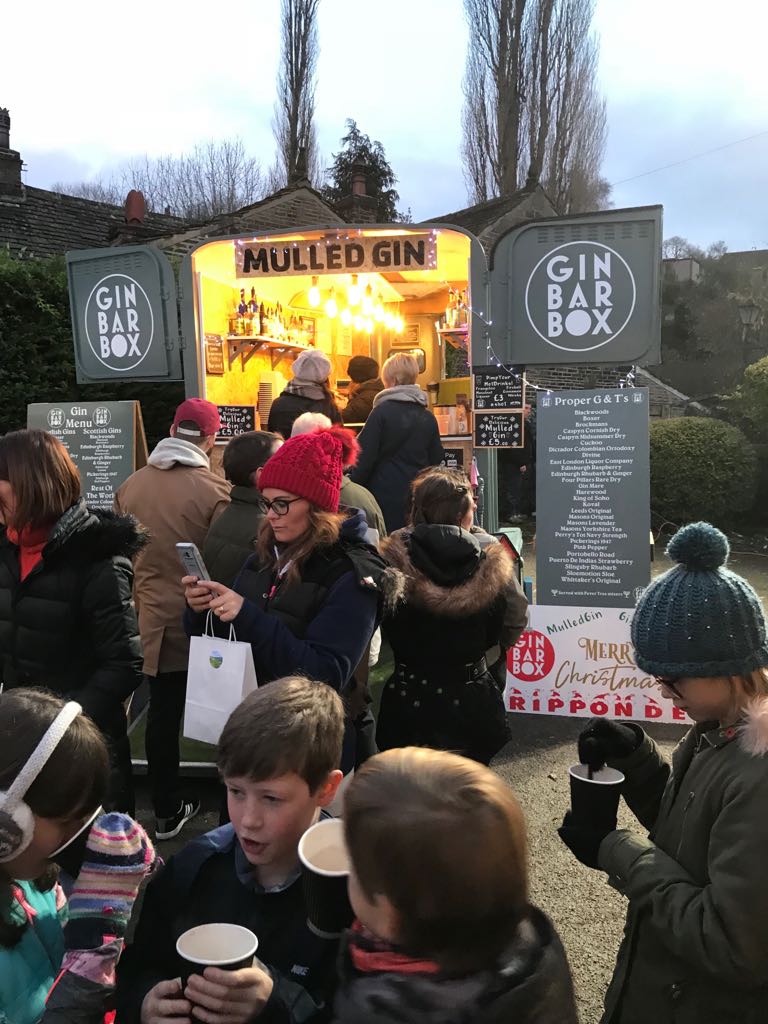 What will 2018 have in store?
We had a very busy few weeks in the run up to Christmas. Our Mulled Gin went down an absolute storm at every event that we attended so it will definitely be making an appearance at events over the coming winter months.
It was nice to be able to be a part of some very local events, whilst we love taking the box to different places it was great to be able to turn up at events less than 10 miles from our base. It was also great to get to show Dorothy off to people who have followed our journey from when we first picked up the box.
Brighouse Christmas Market was fun, its not every event when you have camels and a pipe band wandering past the bar. We even got our photo in the local newspaper! It was also one of the coldest events we have done so far, by the end of the first day we couldn't feel our fingers or toes but we were up and ready the next morning to do it all again!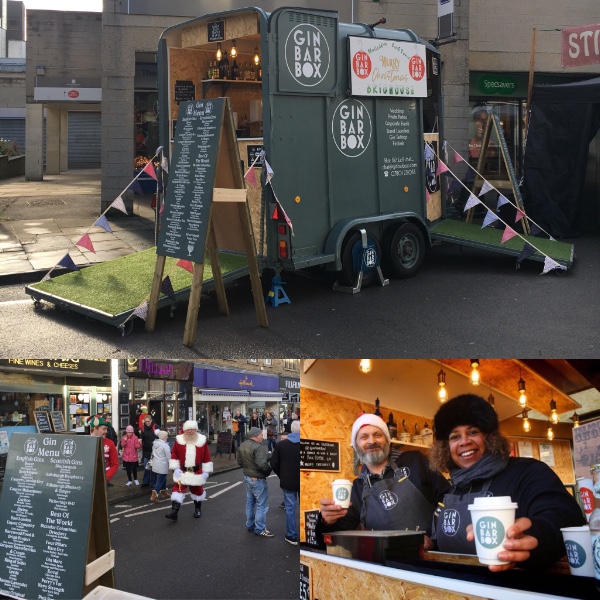 We then went over to the huge Wyevale Bridgemere Garden Centre for their Christmas Shopping Extravaganza evening and were perfectly positioned amongst the Christmas trees.
After a very sedate birthday for me, we tackled Ripponden Christmas Festival. Everybody had told us how much Ripponden loved gin and they were right! Even after we bought all the ingredients physically available in the surrounding area we still managed to sell out of Mulled Gin, we even managed to run out of cups but our good friends at Top Door Espresso saved the day while Simon drove home to get another supply. The following day we attended the Totally Locally Christmas Market in Sowerby Bridge along with Santa and his reindeer!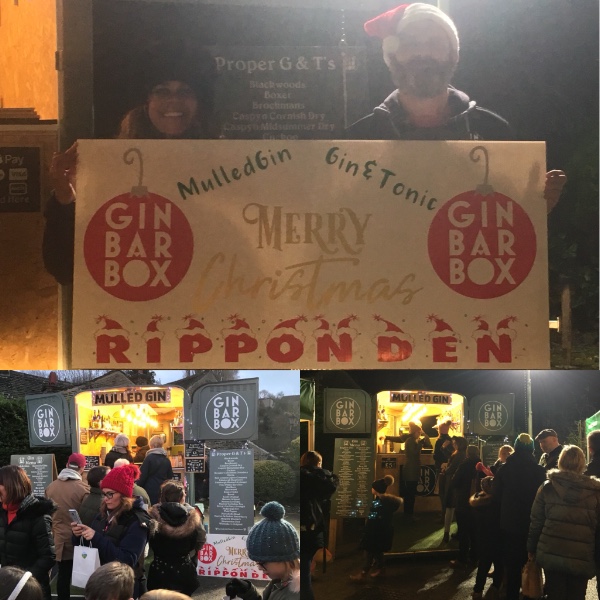 We unveiled our hampers at the Greetland Allrounders Christmas Shopping Event and they went down a storm. Watch out for them on the website soon!
The following weekend was bitterly cold. We were due to be at Worsbrough Mill at 8am so left the house just before 6.30am with a temperature of -3ºC to pick up the box. But then disaster struck! The gate on the storage unit where we keep Dorothy had frozen shut and no matter how many time and how hard we tried it just would not open. Over 30 phone calls and an hour later we finally managed to get inside and free Dorothy! And we still managed to get to Worsbrough in plenty of time.
2017 was a great year for us. We've done some really fantastic events and some that were not so great but the first year is all about trial and error. We've met some lovely people along the way, some who've helped out with setting up the business, plenty at our tasting events and lots and lots of customers and hopefully we will see them all again in 2018. We would like to thank all the venues that hosted us over the last four months, you've been great!
We also know what gins work on the box and which ones don't seem to be as popular so have been working hard doing plenty of tasting over the last few weeks, its a tough life! We've already made few decisions on who is staying and what will be going to make room for some very exciting gins that have recently launched so we will let you know once the final Spring/Summer menu is ready to go. Its always changing so we don't get bored, and neither do you.
We were lucky enough to be invited into the That Boutiquey Gin Company Posse, so have been able to try lots of their amazing range including the delicious Yuletide and the Rhubarb Triangle.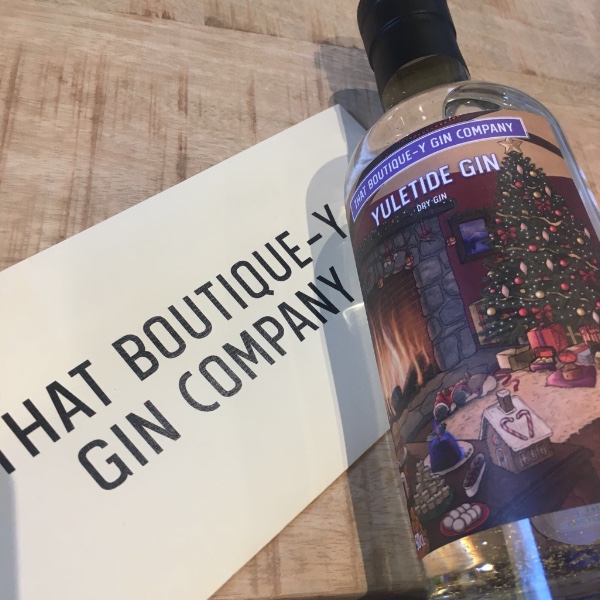 Our next tasting events are available to view on our events page and we are always on the look out for new venues.
We've already had lots of interest for events in 2018, our first event is next weekend and our summer diary is starting to fill up very quickly so if you are interested in having us at one of your events get in touch ASAP so we can talk about availability.