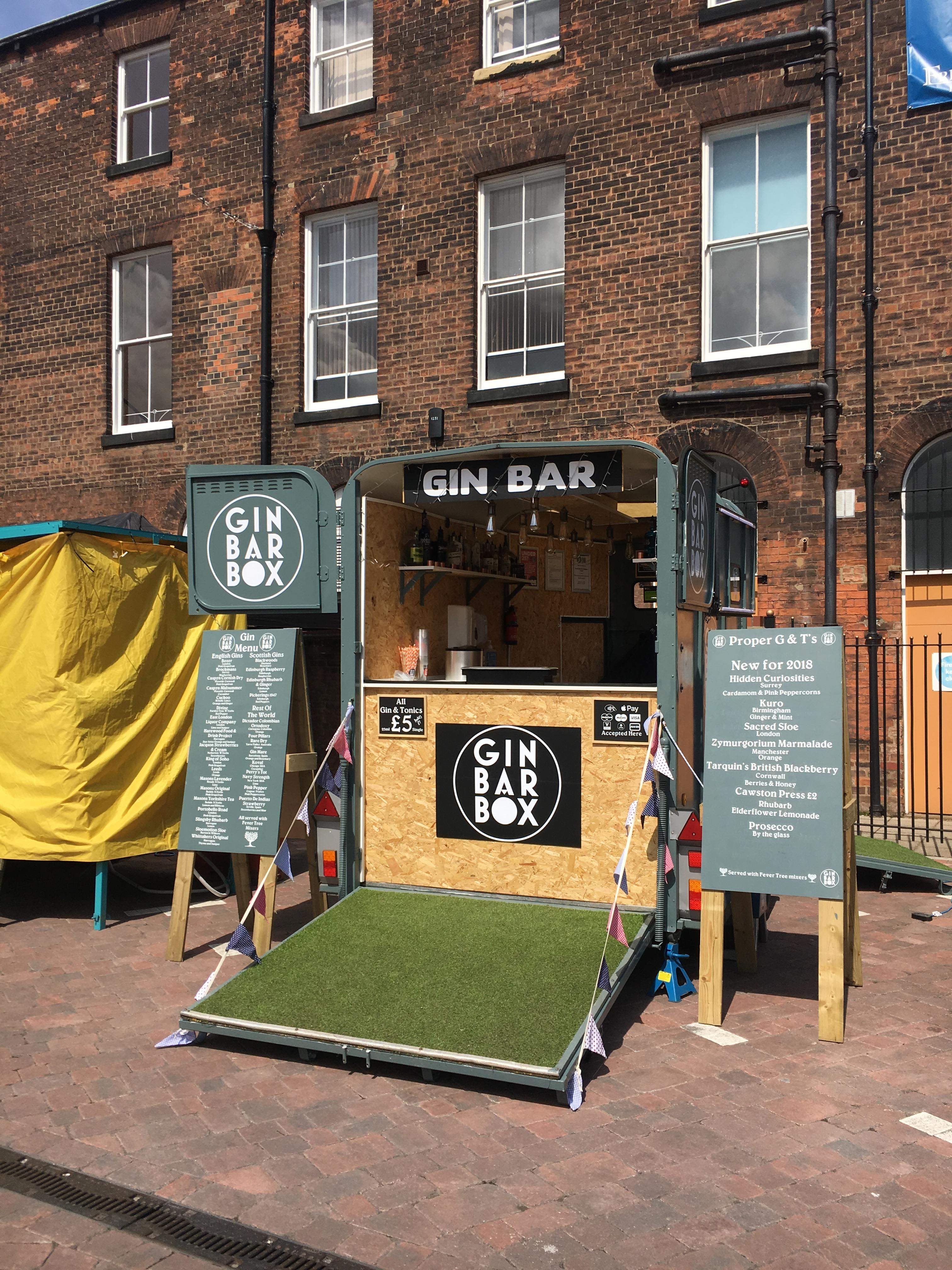 A few weeks ago we learned that we finally had our first pitch at Hull Street Food Nights, a monthly Food and Drinks market held in Zebedee's Yard in Hull. Before we had even fishing converting Dorothy someone from Hull mentioned to us what an amazing event it is for the city and recommended that we get in touch with the organiser. So last summer we did just that but we were too late to get a pitch for 2017 so we submitted all the relevant info and were delighted to be given a pitch for the May event.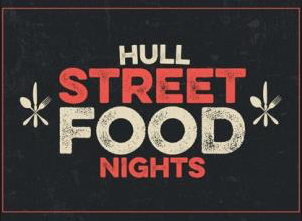 Then disaster struck, I tore two ligaments in my ankle and have to use crutches, hardly ideal in the confines of the horse box!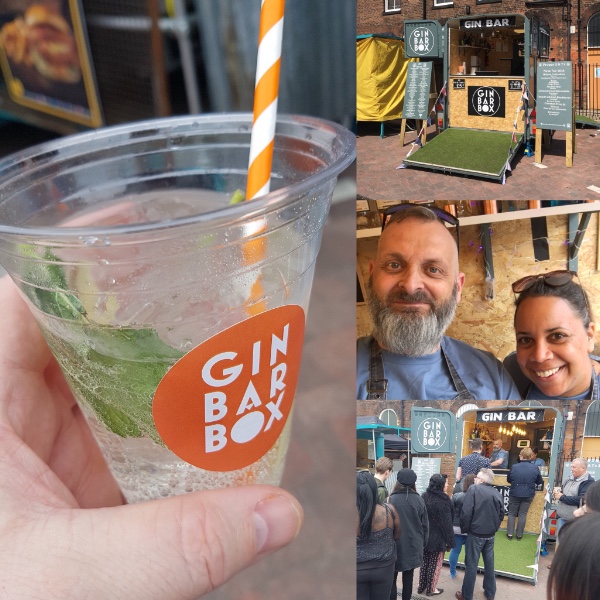 We got to the event bright and early, we've done enough events now to know that its best to get there early so you can manoeuvre the box into position, check you have power, water etc. The sun was shining all the way along the M62 and when we pulled into the yard we had a prime position.
The event runs from 4pm until 9pm and needless to say we were rushed off our feet, or foot in my case. We didn't get a break in the queue until past 8 so had to rely on one of our friends for some of these photos! The lovely people of Hull definitely know a good G&T when they see one. We added some new additions to the bar for 2018, Kuro, Hidden Curiosities, Sacred Sloe, Zymurgorium Marmalade and Tarquins British Blackberry. They all went down a storm, in fact we sold nearly an entire bottle of the Tarquins.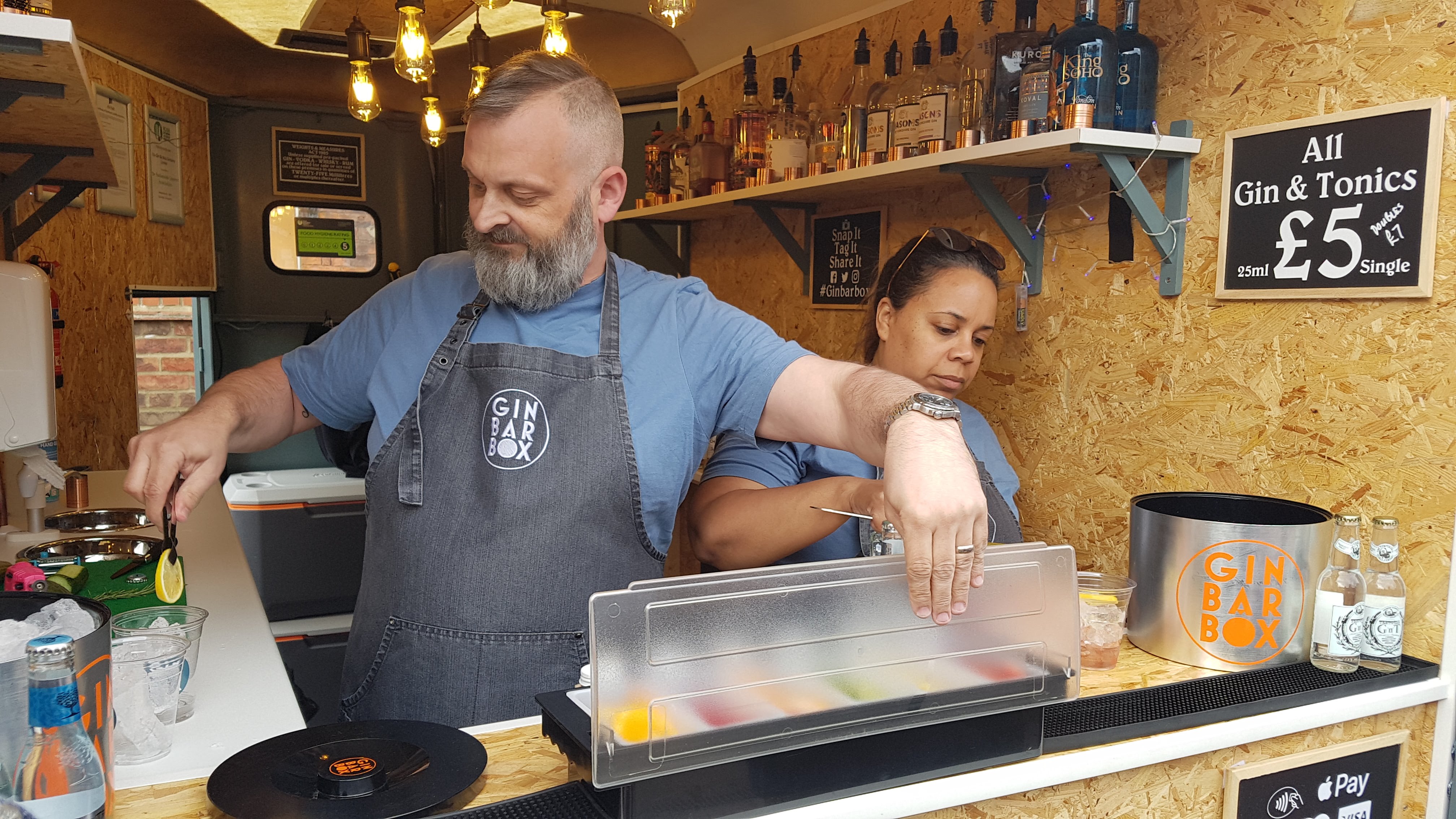 The event was probably the best organised that we had been to, everything was done with military precision, there was enough power for everybody, each pitch had been measure out properly, and there was always someone around to ask if you needed anything. We were pitched next to ArtiSam who were serving amazing Arancini. Simon helped them to squeeze their horse box into their pitch and we had some delicious Arancini in exchange for a couple of G&T's. It was also great to finally meet the guys from Ballbox, they were great help when we were setting up the box and we finally got to try their Halloumi Fries which are to die for.
We had lots of really nice comments on how amazing the box looked and someone even commented that our service was better than she had ever received in bars in London, which can't be bad!
Alongside all the fabulous food there was entertainment too. Jugglers and a live band as well as a DJ throughout the event. All in all it was a pretty fantastic night! We hope we can get back over there for another event before the season ends too.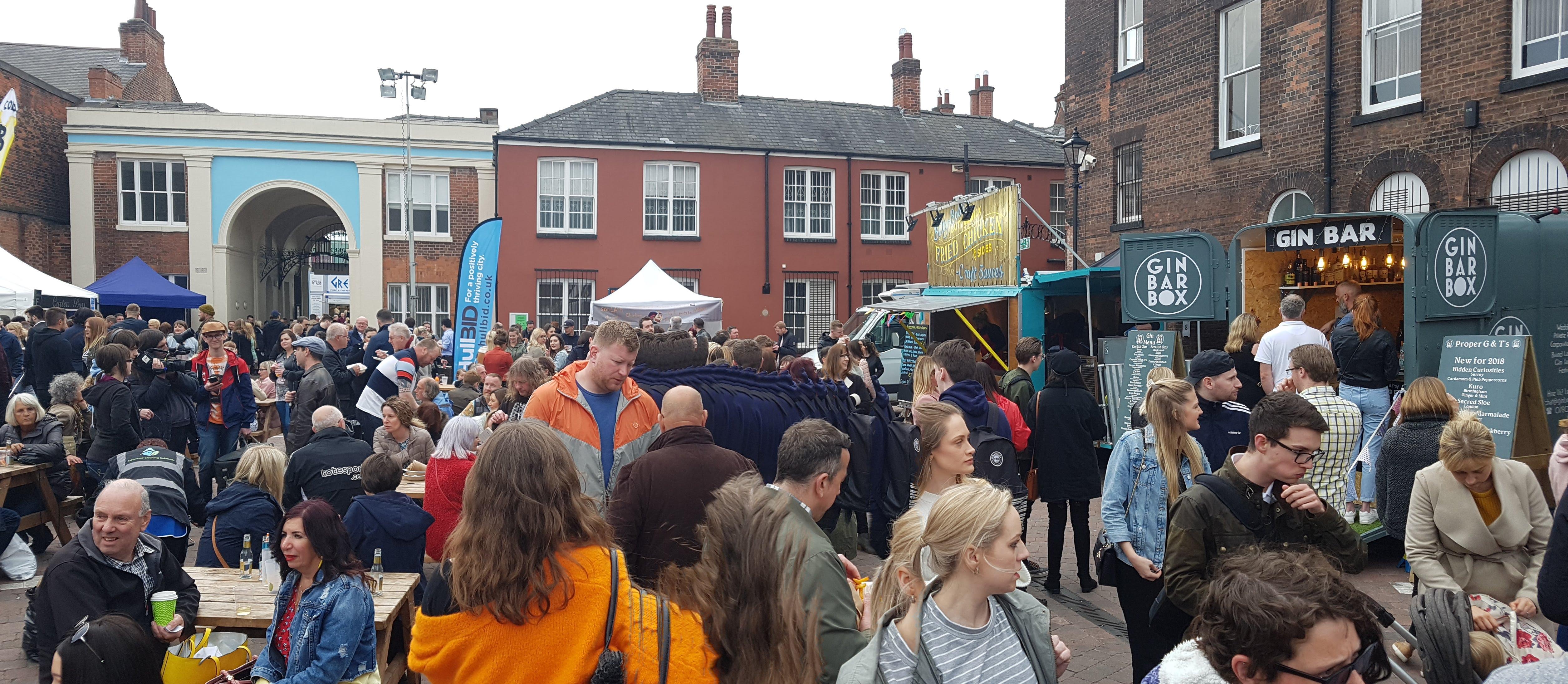 We've got plenty of events coming up in the summer, from music festivals and beer festivals to private parties. And we are still adding to our every growing menu. So it was only right that we went to London a few weekends ago to attend a meeting of the That Boutiquey Gin Company. We met in the aptly named Gin & Beer in Deptford which serves the best Gin and Belgian Beers. It was great to meet up with lots of fellow gin/booze bloggers and try out different serves for some of the TBGC range. Rhubarb Triangle is a personal favourite as the rhubarb is all sourced locally to where we are based. I also love the Strawberry Balsamico and Spit Roasted Pineapple. I'm sure some of the TBGC range will be on the menu at the box soon.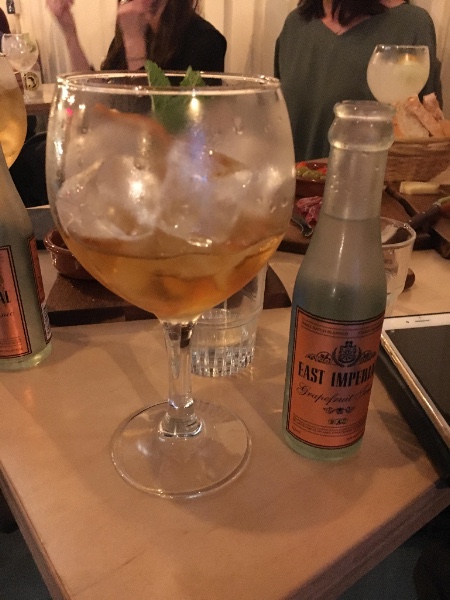 We also finally got to try Far Reaches, a gin that we were sent a sample of month ago and have only just got around to trying. It's amazing, we paired it was orange and rosemary, and alternative to the Kumquat which the company suggests. Kumquats are particularly hard to get hold of now we don't live near a Waitrose!