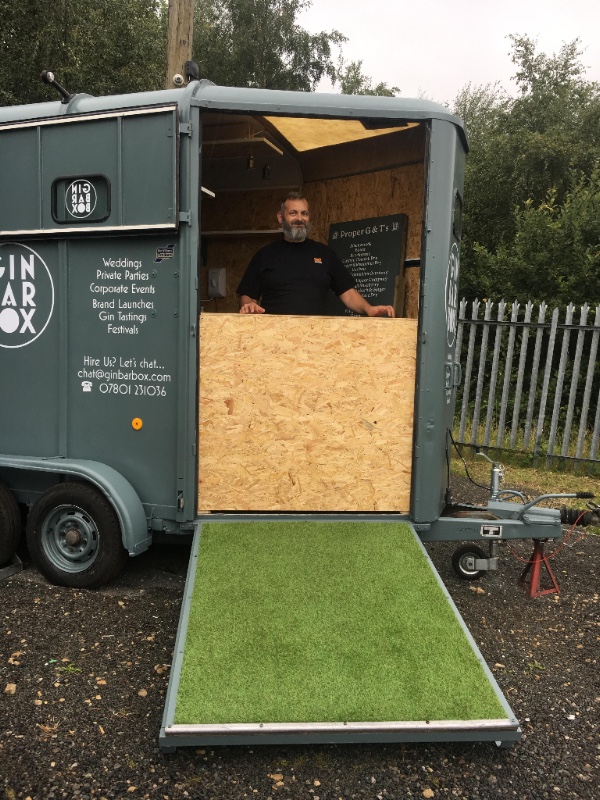 The Continued Evolution Of Dorothy!
Our first event went well. Although it was all it gave us a real chance to see how quickly we could set up, exactly where we wanted everything to be inside the box and gave us a real flavour of what is to come over the next season.
We are delighted to announce that our NCASS membership has come through, they've offered us some great support while we have been setting ourselves up.
Whilst we have been busy booking events and sending out quotes for the coming months, Dorothy has been through a couple of changes too. We've replaced the worktop on one side for something a little more durable and Simon had been busy creating the bar for the side ramp.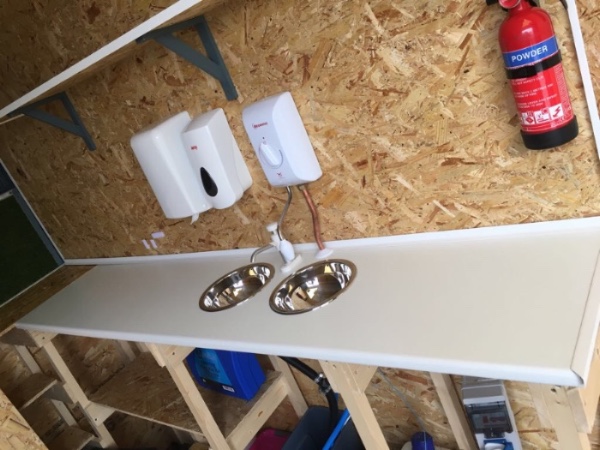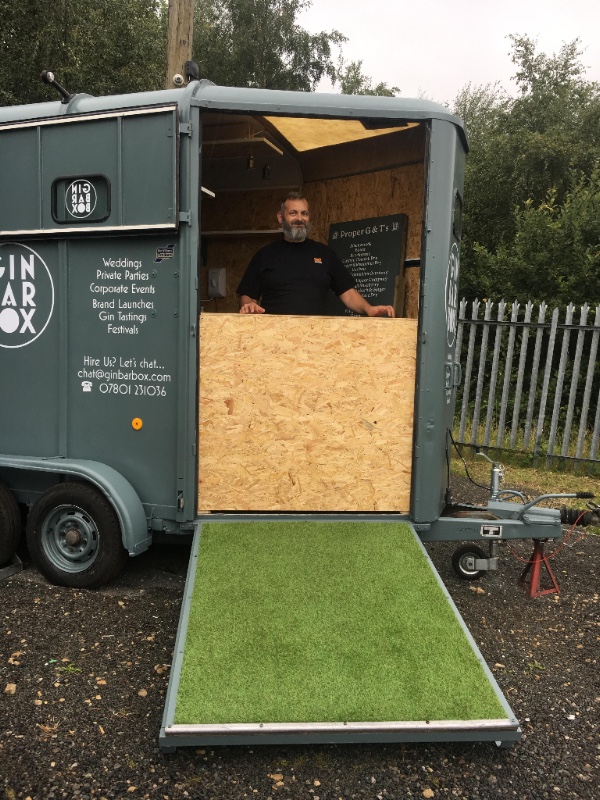 We've also had a few meetings with suppliers and after spending the morning at their distillery are very pleased to announce that we will be stocking Divine Gin, a cracking gin distilled just 8 miles from our front door.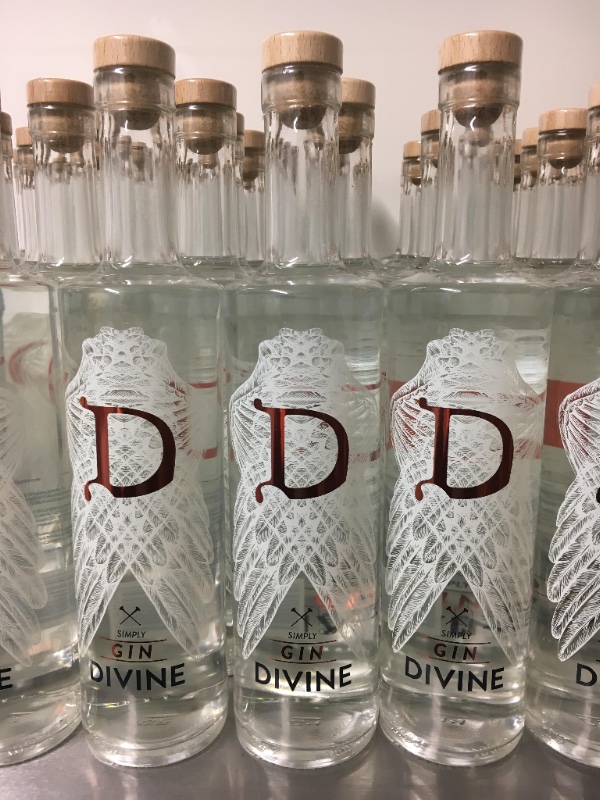 We had an event this weekend in Doncaster. A local charity was holding a T20 cricket event with members of local businesses on the team and we were delighted to be asked to be a part of it. This time we took along 28 outstanding gins, two Prosecco cocktails and an amazing Apple, Elderflower and Bombay Sapphire cocktail.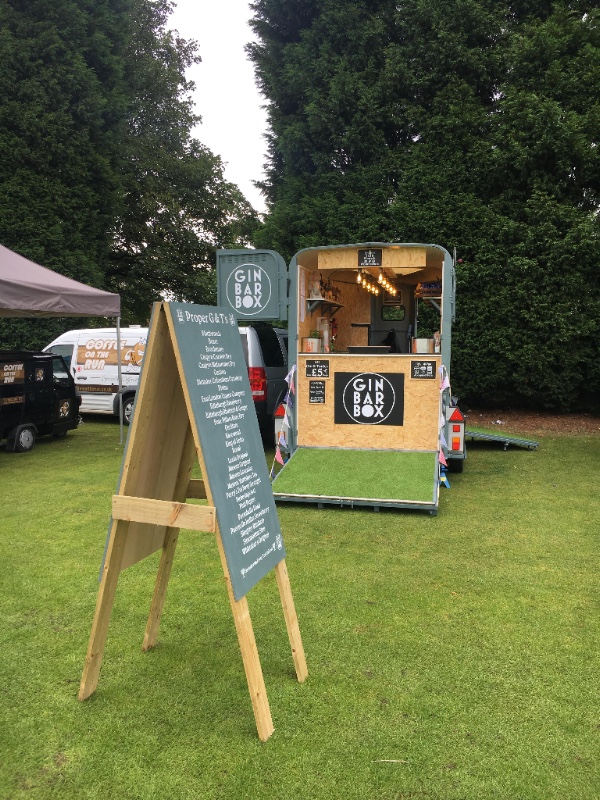 We were very lucky with the weather, although it was windy the rain managed to hold off until the end of the match and we met some very lovely people and made some good contacts. We look forward to being able to work with Doncaster Business For The Community again.
We've sold out our next two tasting events and have taken bookings for Christmas Markets in Mytholmroyd and Ripponden and are scoping out venues for some more tasting events in the local area.
In the next few weeks we've got a couple of trade shows to look forward and plenty of new gins to sample to see if they will work in the box. Its a hard life!