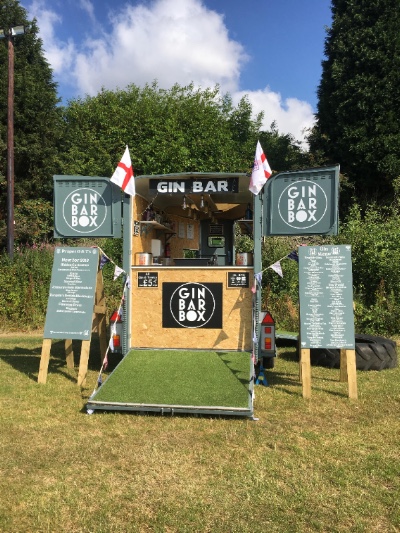 We've had a very interesting summer so far. Along with the World Cup and endless days without rain, we've also taken Dorothy to some new places. All this has been made easier with a new towing vehicle which means we won't have to wake up on winter mornings before an event hoping that the Discovery will start or keep our fingers crossed the whole journey hoping we can make it there and back without breaking down or something falling off it! Turns out it is true, Webuyanycar.com will literally buy ANY car!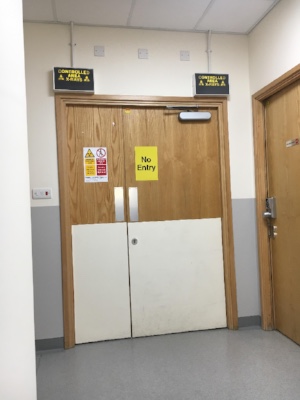 A week before what should have been our first big event of the summer I managed to tear the ligaments in my ankle for the second time in two months. And no, it wasn't down to the effects of drinking too much gin! So we when we arrived at the agricultural show I was on crutches again. When we booked the event at the start of 2018 the organiser went through a few things with us. He wanted to check that we would only be selling gin and there was already a bar onsite that had been running at the event for years and sold beer. I assured him that we would only be selling gin and possibly some prosecco and he said that was fine. Clearly it wasn't fine as when we arrived we found out our pitch was in the back field, behind a huge marquee so nobody could see us. The organiser apologised and said he had to put us there or the other bar would moan about it. And moan they did, they even came to see how much we had paid for our pitch and when Simon one to check them out found that not only were they selling beer but lots of gin and prosecco too, in a prime position right by the parade ring! I actually felt sorry for the other vendors who had been located near us, unless you wanted to see the goats or cows you definitely wouldn't have known that any of us were there! And the weather was atrocious! It's pretty safe to say this is definitely an event for us to avoid in 2019!
Next up was a fundraising beer festival for a local rugby team over three days. We attended for two days, the weather was glorious and they were even showing the England v Sweden match. What was even better was the fact that it was held just a couple of miles from our base.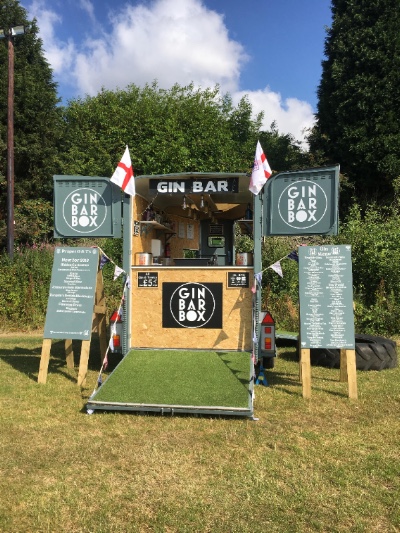 We added a few new gins to our menu for the weekend. That Boutiquey Gin Company Cherry and Spit-Roasted Pineapple, Böe Violet, Costwolds and Malfy Lemon. We've had a lot of requests for Pink Gin and Lemonade and whilst we don't like serving anything other than tonic with our gins, apart from the odd one with Ginger Beer we've had to bow down to customer demand and are now also stocking Beefeater Pink too.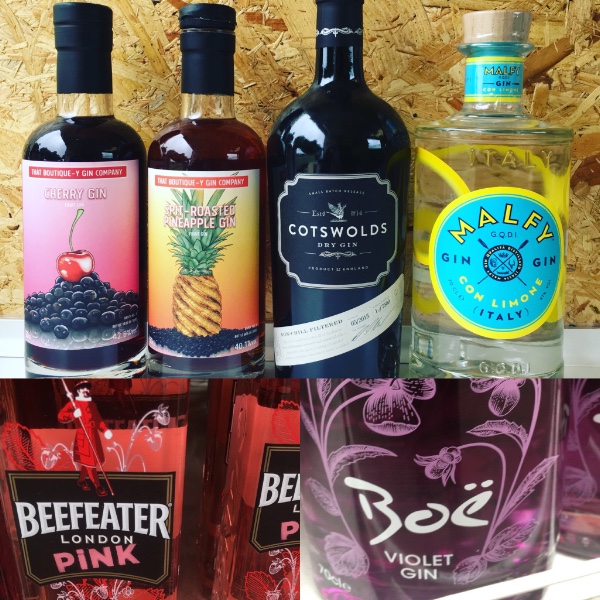 We served it as a special at our next event, Ramfest 2018. We met with the organisers at a Christmas event last year and they asked of we would be interested in attending. Every year Ramfest supports different local charities. It is very loud. In fact the first time we heard it was 12 months before when we were renovating the box. The bands were so good and the sound-system so loud that the music travelled down the valley. It kept us entertained all afternoon while we scrubbed and painted.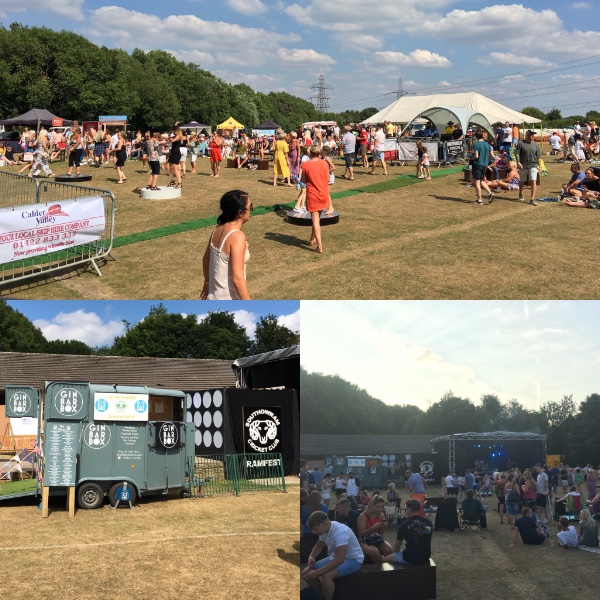 This years Ramfest was in support of Andy's Man Club and Heartbeat For Sport. We couldn't have asked for better weather and the whole event was amazing and so well organised which makes a change! Its a good job it was only 10 mins from our house as I realised I'd left the essential pink grapefruits at home and it also meant it wasn't far for Simon to go when we were running low on cups and ice. The Pink Gin & Lemonade went down a storm, all 4 bottles of it! We can't wait for next years event!
Next up was a private party for a group of teachers on their last day of school. It was great to introduce them all to some new gins, they certainly all loved a bit of Audemus Pink Pepper!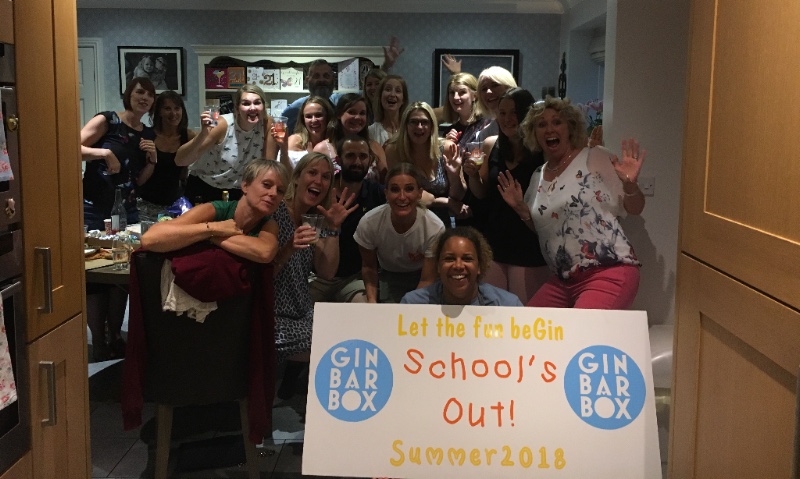 So what's next for us? We've got another tasting event at The Dusty Miller in Longwood on the 11th August followed by another local music festival in Castleford, 5 Towns Radio Festival, on Sunday 19th August. We've also got our first bookings for the Christmas season too. Plenty of physio for my ankle so hopefully I will be back up to full strength soon. And August Bank Holiday marks our first anniversary so we are treating ourselves to a very rare weekend off with friends and having a little gin weekend!