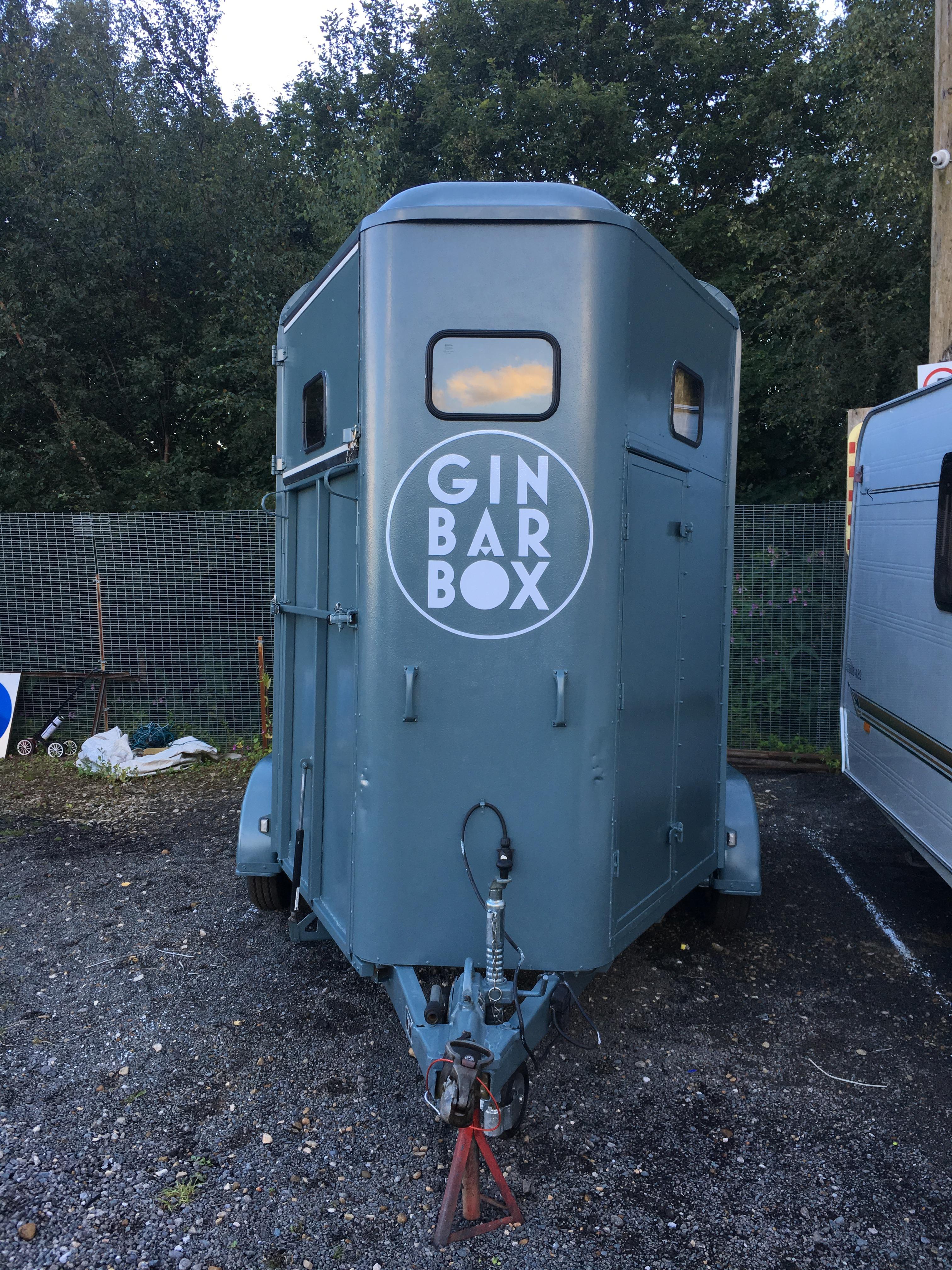 So We've Been A Little Busy...
Sorry for the lack of updates on the renovation! We've been so busy over the last few weeks that we just haven't found the time to sit down in front of a computer.
So, what's happened since I last updated you all? Well, Dorothy has had a new paint job! Whilst she was tucked up inside waiting for the new brakes to be fitted Simon was able to get her painted without the worry of a torrential downpour due to the delightful British weather!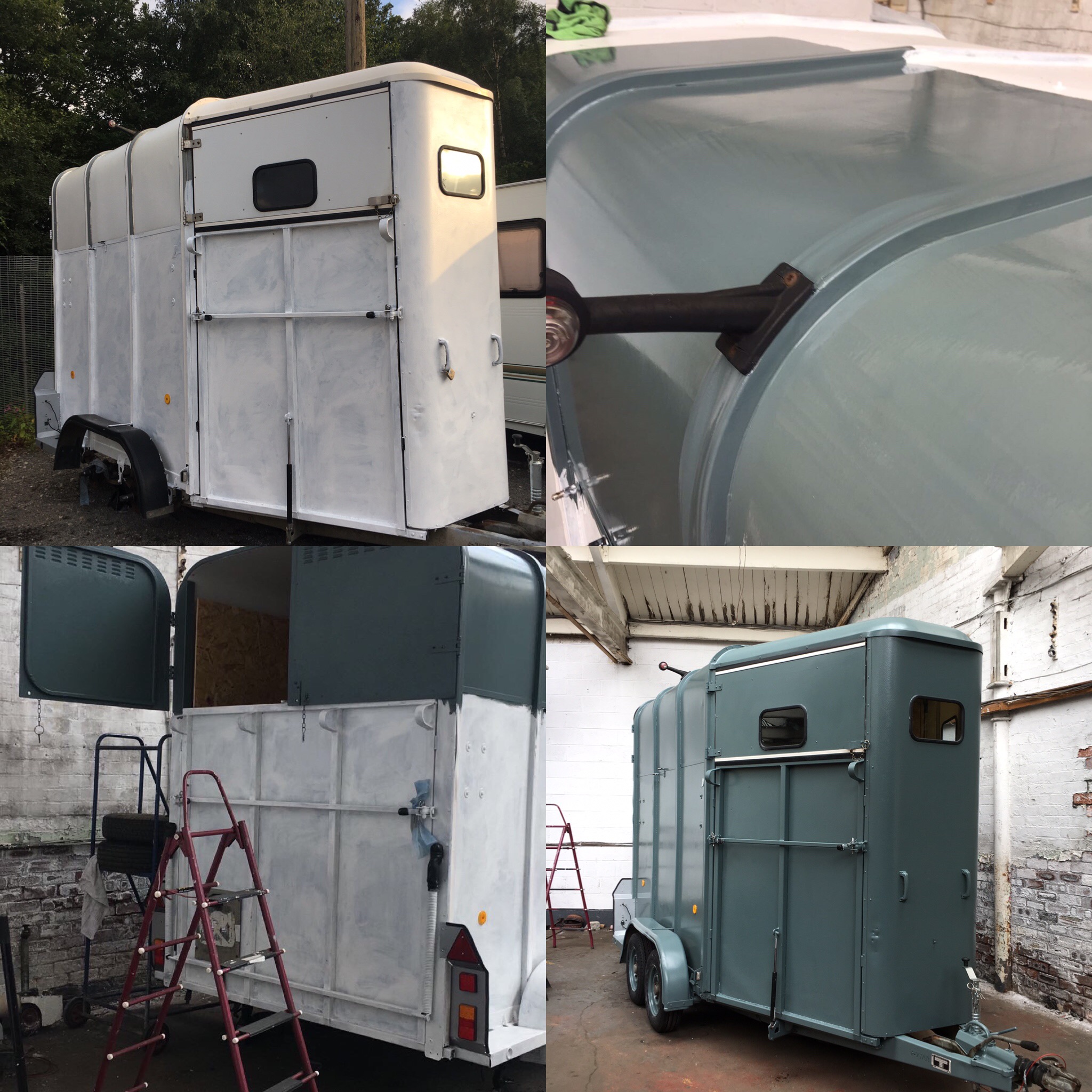 Craig fitted the new brakes and brake pipes and then broke the news that we would also need 4 new tyres as the ones that were fitted were no good. Turns out they had been painted so that they looked pretty new when we went to buy the trailer! So 4 new brakes, pipes and tyres later, Dorothy was finally safe and ready to be on the road.
Simon then had the task of fitting out the interior before our first event. All we had so far was the walls and after a conversation with the owners of another local mobile gin bar and the local EHO we knew that we would have to have two sinks and hot and cold running water, even though we would only be chopping the fruit as a garnish. So Simon constructed the interior and the work top like an expert, even cutting out the spaces for the sinks.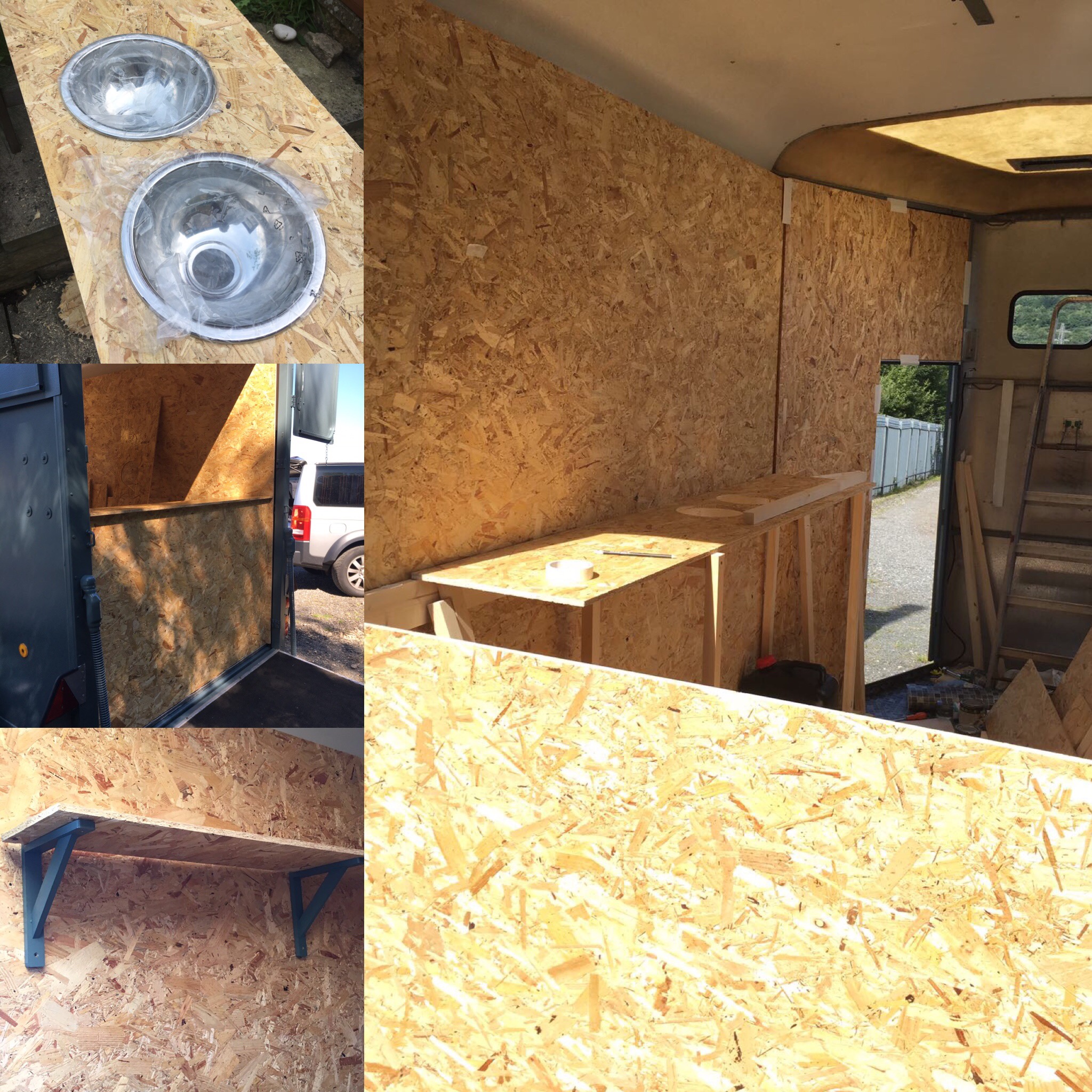 We got the professionals in to fit the electricity and plumbing our fancy new water heater and whilst Simon was busy constructing our amazing light fitting I was busy making t-shirts, aprons and vinyl graphics for the outside of the box, Risk Assessments and Food Hygiene Courses.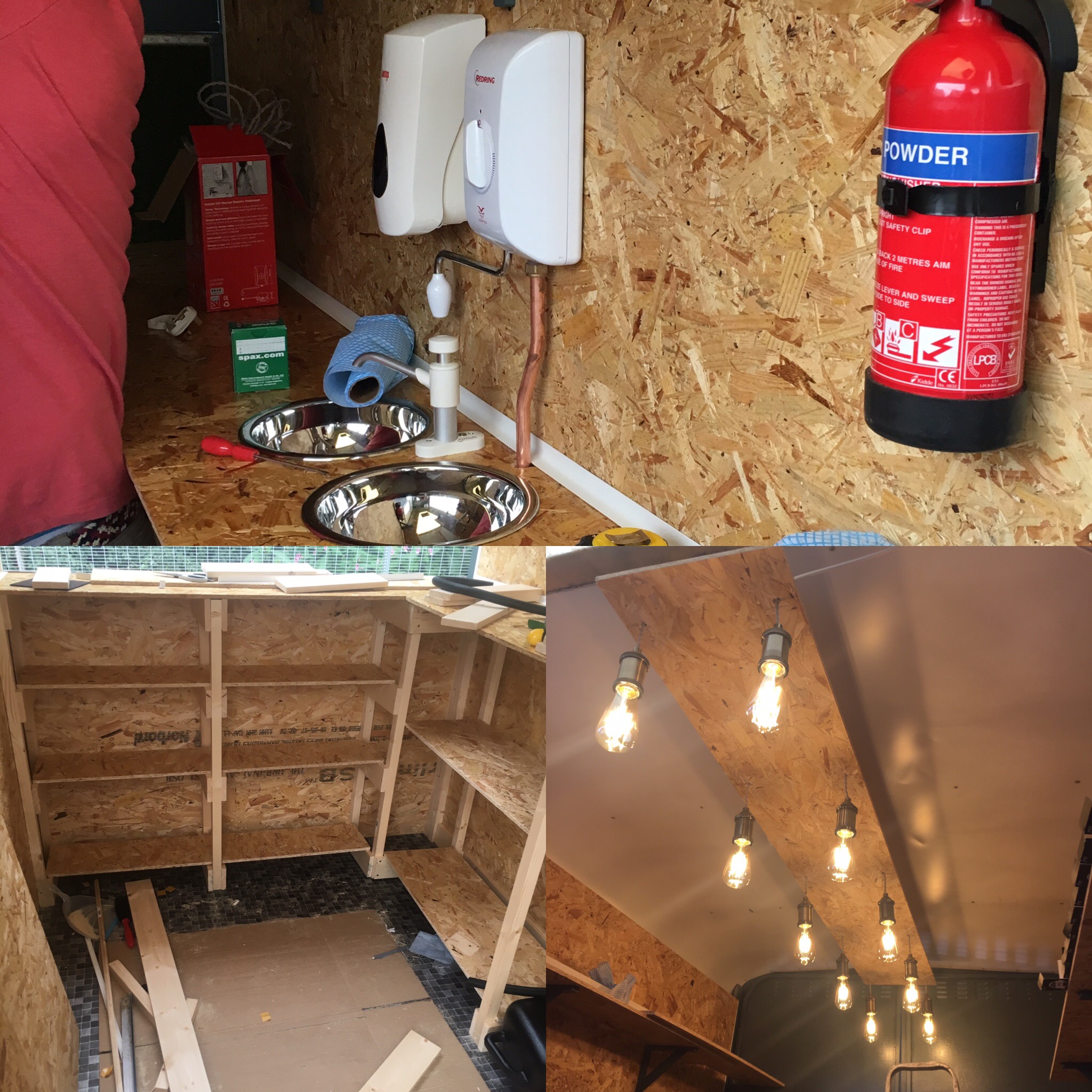 Our friends at Simprint, Brighouse, produced the large Gin Bar Box circular vinyl and the rest was all my handy work.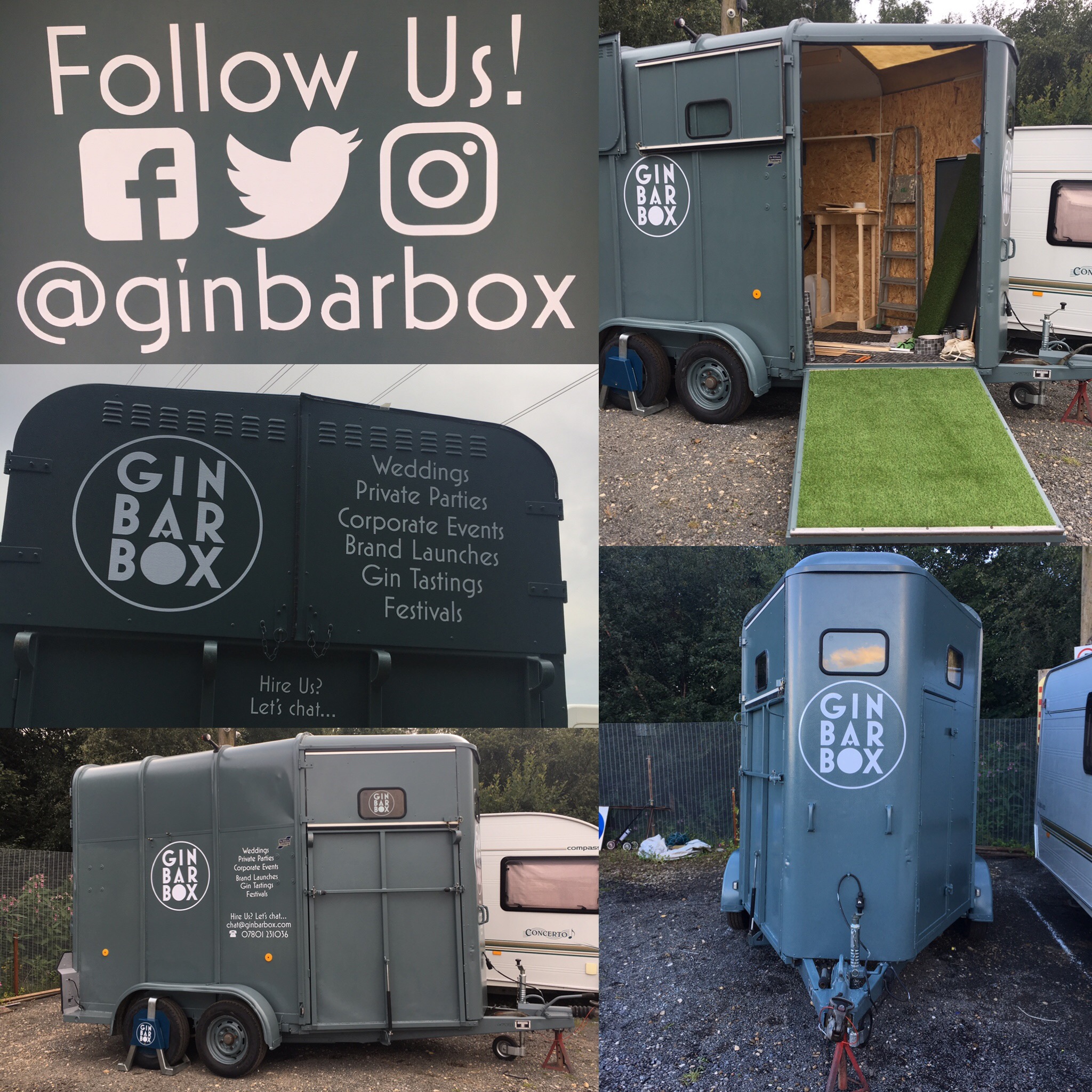 It was certainly a big push to be ready for Bank Holiday Monday but we did it!