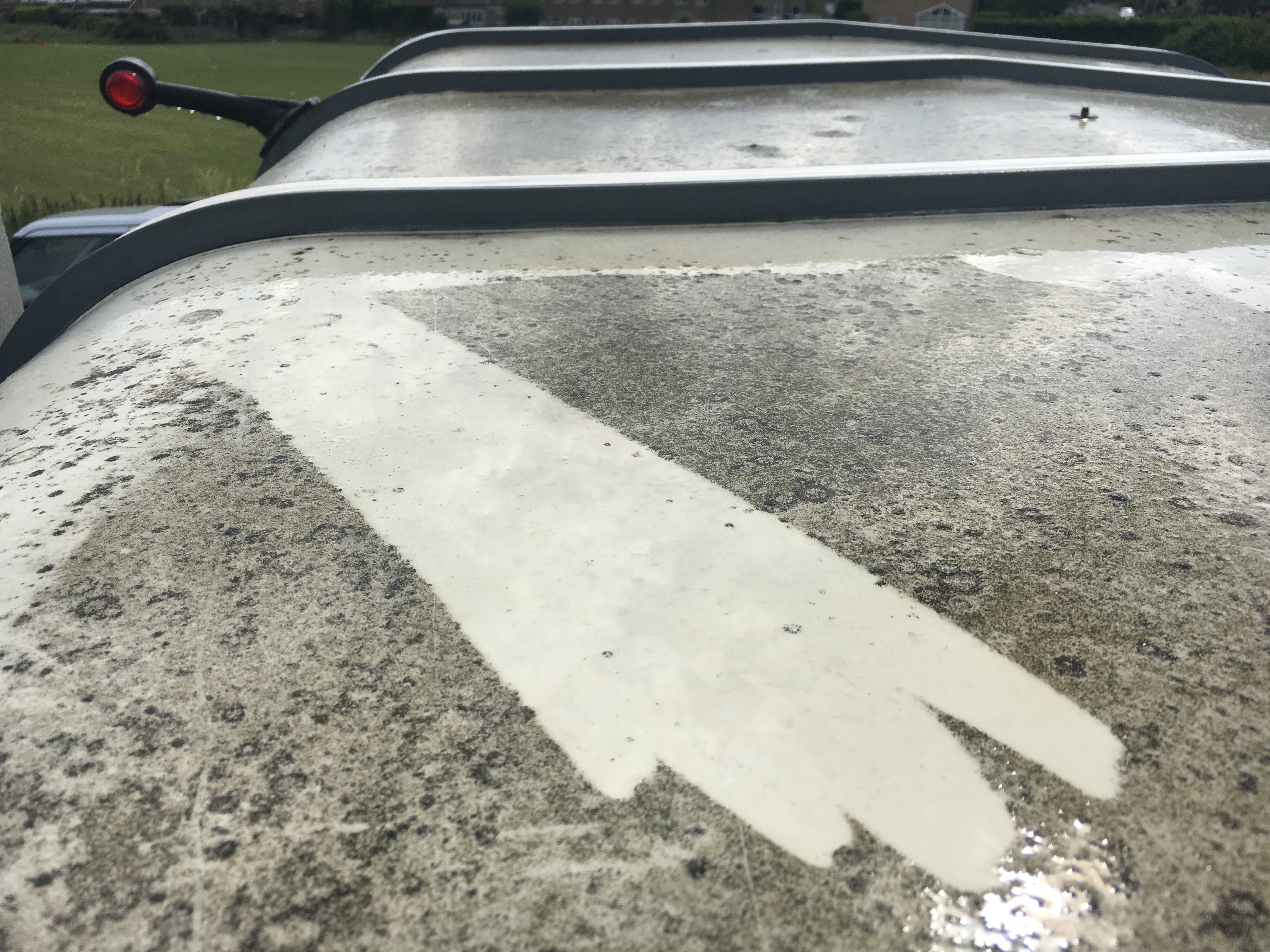 Pressure Washers Are Amazing!
So today Dorothy took a trip up the road to meet a pressure washer! The roof was covered in 13 years of moss and dirt and needed a really good clean.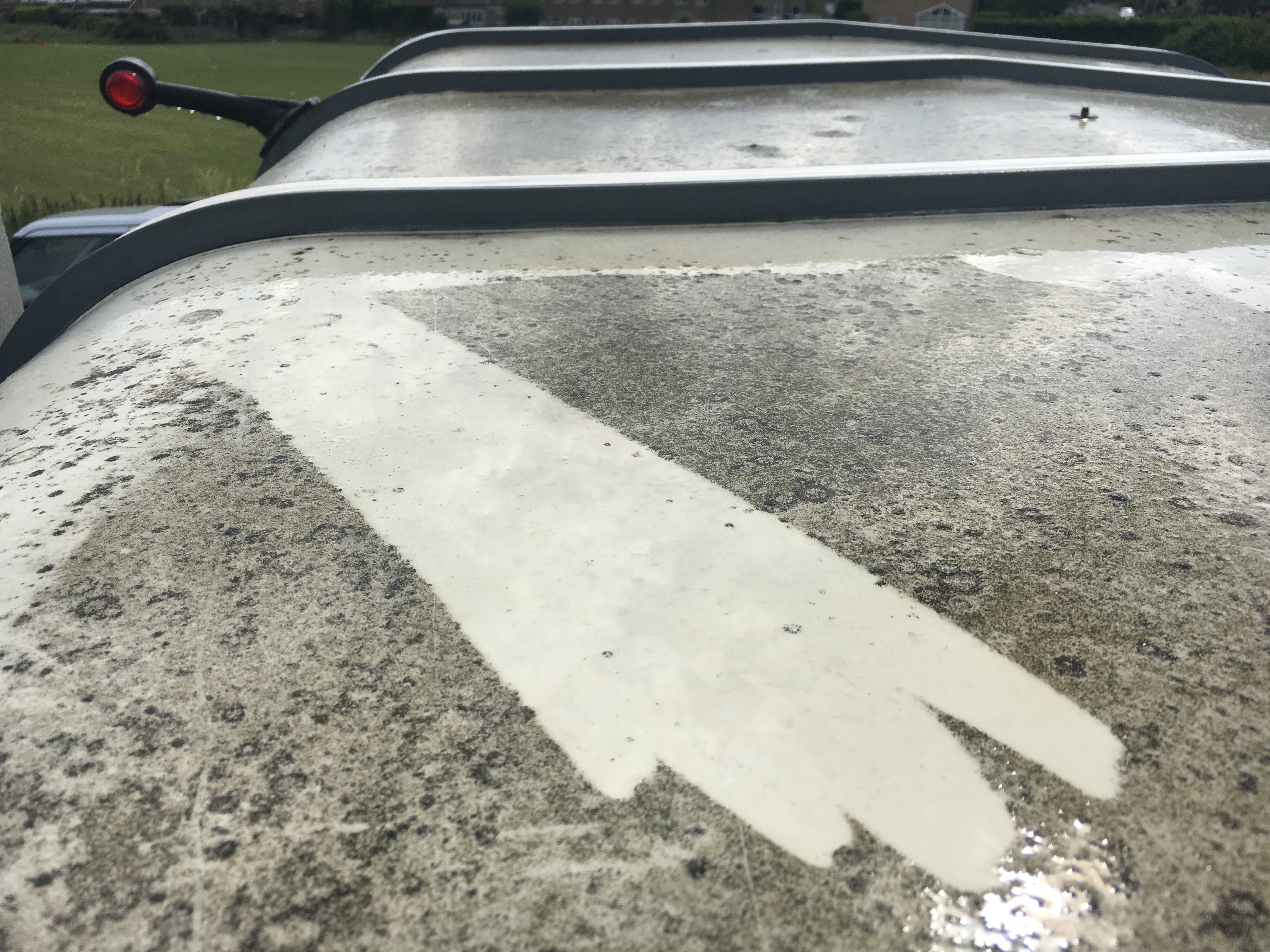 And now we even have more light coming in through the fibreglass front! check out the video on the home page!
She's looking very clean and shiny now, almost like new. The remaining floor and vinyl from the walls has been removed and all the side have been cleaned, as have the windows. Just the roof to clean inside now and she will be ready to paint! And after all that water we definitely know where the box leaks.