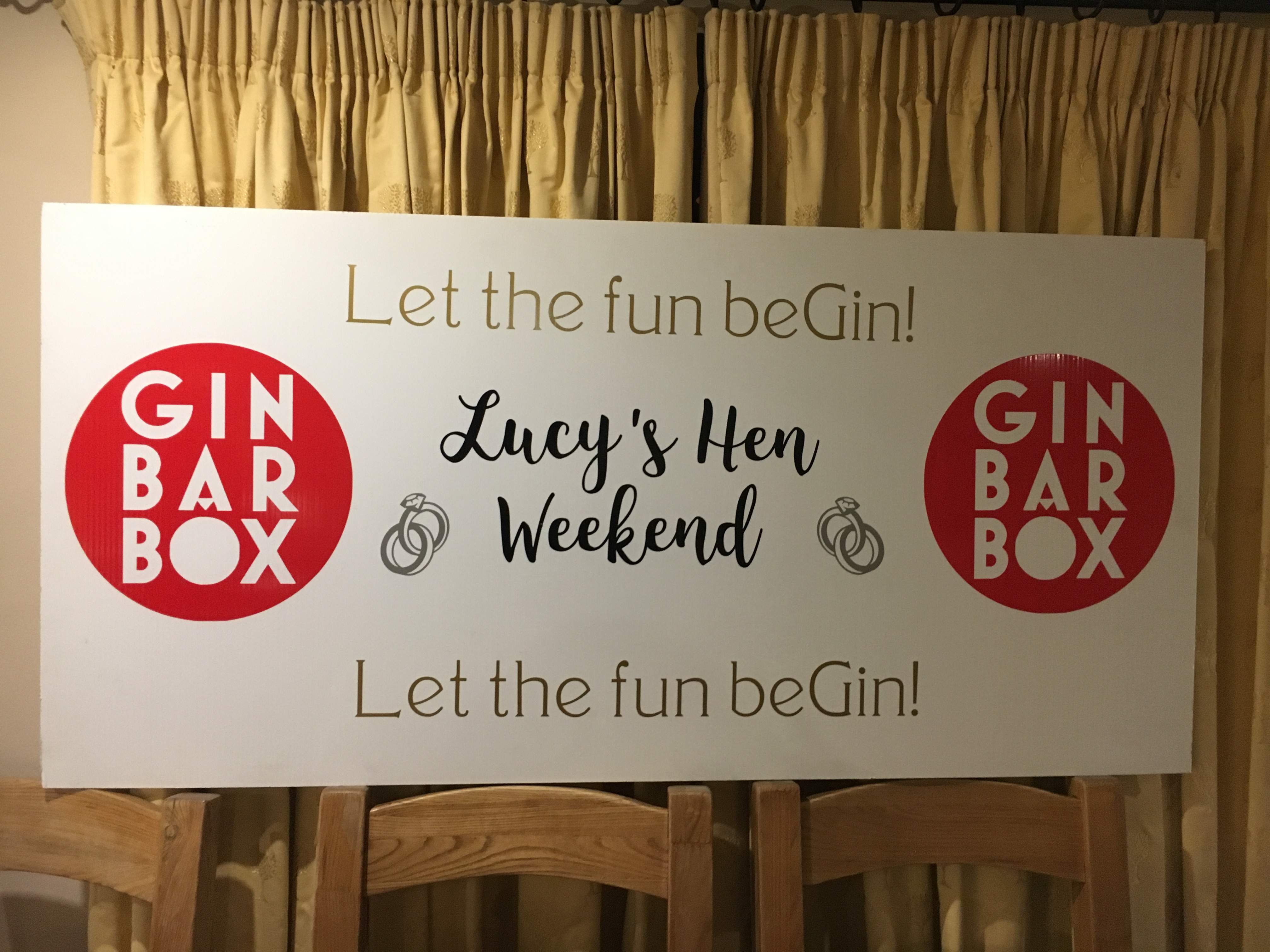 Saturday saw our first event of 2018, a Hen Party!
The hens were staying in some luxury holiday cottages on the edge of the Peak District so we decided quite early on, along with the host Louise, that we would wait to see what the weather was going to be like before we decided whether or not to take Dorothy along with us.
When the hens got to the cottages they found that there was plenty of room inside and due to a forecast of rain and ice, it would be easier for us to set up inside.
The whole evening was a surprise for the bride so we personalised everything to make it extra special. The hens had pre-paid for their drinks so we produced a personalised Gin Menu and drinks tokens for the evening.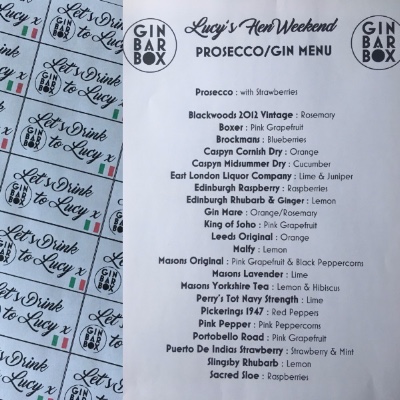 We set up in the kitchen using the breakfast bar as our service area which we found worked really well. The party kicked off at 7pm when we were joined by Josh from Hunks In Trunks. The hens were all impressed with the selection of gins we had brought, 22 in total. We knew that the bride was getting married in Italy so brought along an Italian gin for everyone to try. Not everyone there was a gin drinker but they loved the Slingsby Rhubarb and the Puerto de Indias Strawberry.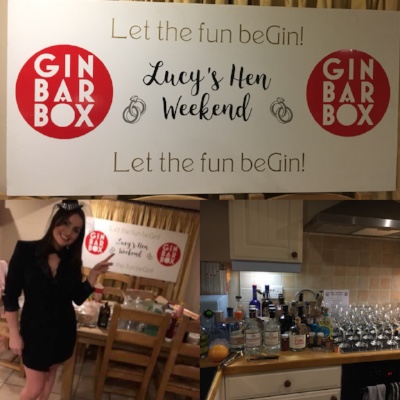 We had great fun and its safe to say that all the hens did too.They said it took all the hassle out of the evening for them and commented that the drinks tokens made them feel as if they were on a night out. In fact they want to book us again for a party later on in the year!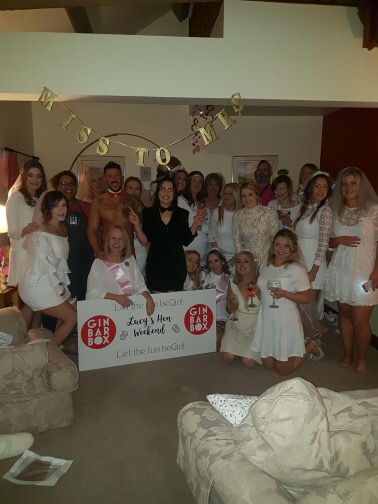 Next up we have a sold out tasting in Huddersfield and are sorting out dates for events in Halifax too.