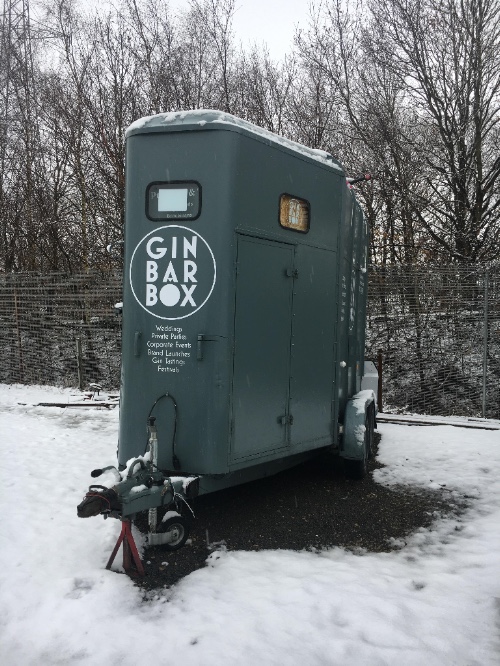 We have spent the last few month preparing for summer. We have been dealing with plenty of different enquiries and bookings, from birthday parties and weddings to hen parties and festivals.
Back in March we held our biggest ever tasting event at the newly refurbished Travellers Rest in Meltham. We introduced nearly 50 people to the delights of Kuro, Kokoro, Gin Xoriguer, Portobello Road and the locally produced Divine Raspberry along with mixers from Fever Tree and Schweppes 1783. We had an amazing time and are already planning our return, this time with a mic and amp!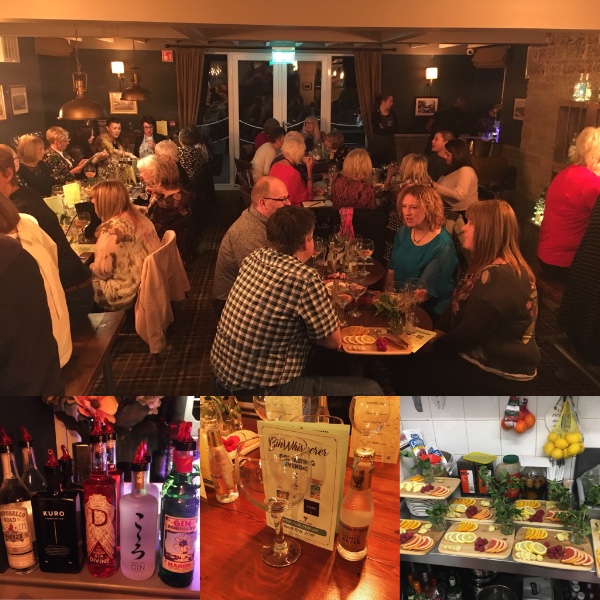 We have also had a chance to give Dorothy a good spring clean before she sets out for the summer season. Scrubbed from top to bottom, inside and out, she was sparkling and ready to go.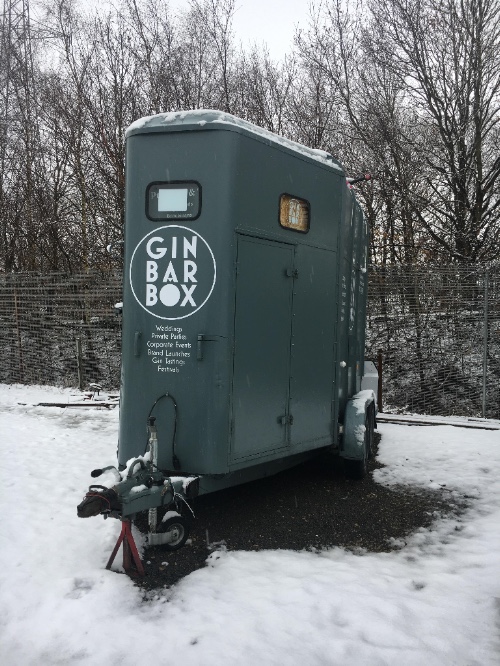 However, for our first event out in the box in 2018, the weather didn't get the memo about it being Spring and dumped a shed-load of snow on us for Easter Monday! We didn't think we would be able to make it! We had to dig the Discovery off the drive before we could load up and pick Dorothy up from the storage unit. We than had to battle our way across the M62 to Knutsford. The weather was awful but as soon as we passed Rochdale the snow disappeared and the weather had dried up by the time we arrived at our venue. It's not every day you get invited to work at a private party for the England captain and his family and friends! The weather wasn't the best that we have worked in but it was much warmer than some of the events we did in the run up to Christmas!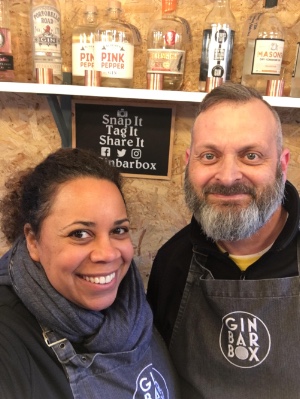 We worked alongside our friends at Bluebelles Cakerie and Hopscotch Parties. It was great to be back out in the box serving delicious G&T's.
We are still working our way through updating our menu for 2018, we've been sent some delicious samples to try out. We already know what won't be on the menu for the summer and have pretty much narrowed down what will be featuring. We are also looking forwards to a catch up with The That Boutiquey Gin Company Posse in London at the end of the month to get a few more ideas too.
We have had at least three days of sunshine in the last week so can we actually proclaim that Spring has finally sprung? We've got plenty planned for the summer. All public events will be revealed on our Facebook Events page.