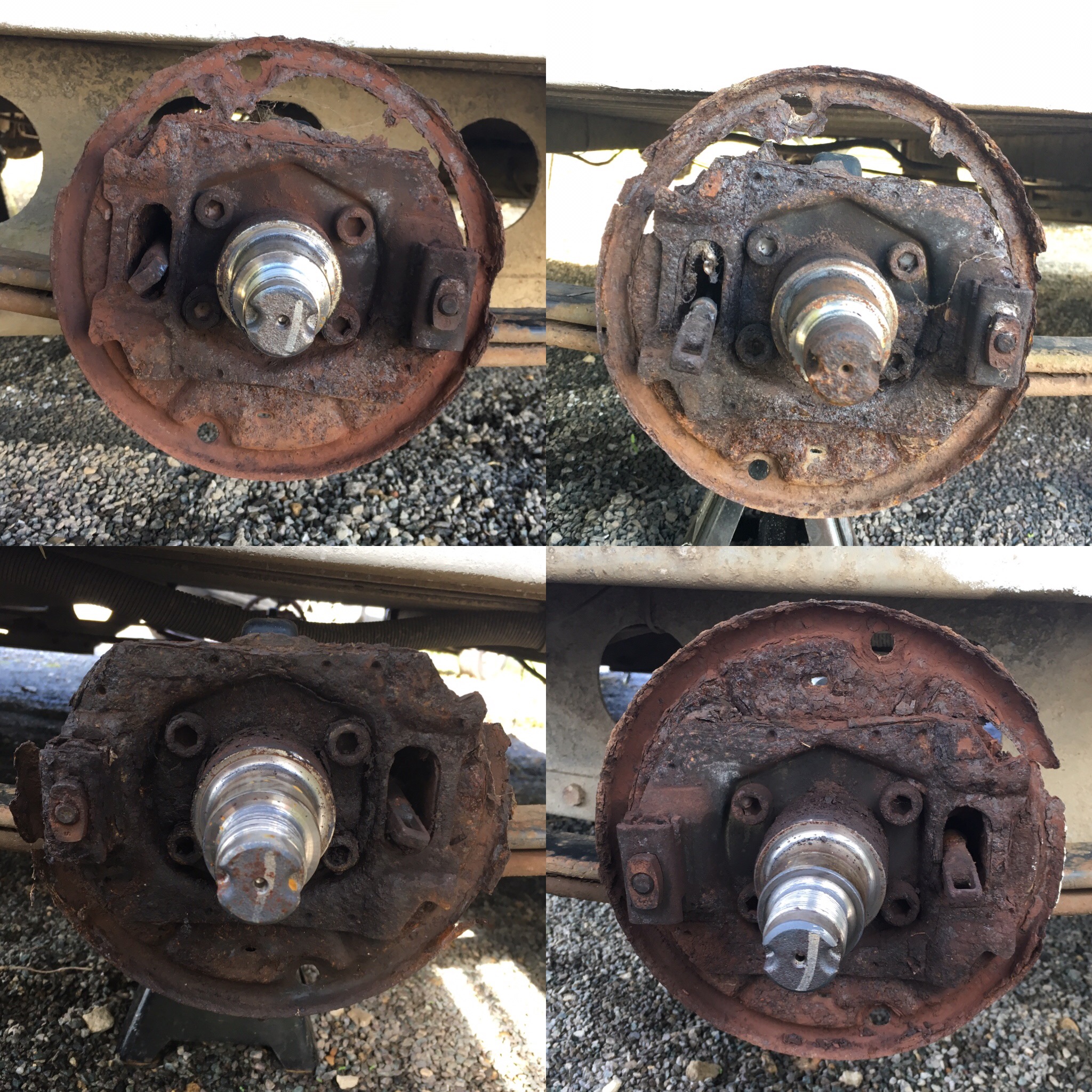 So we've been very busy over the last few weeks, hence the lack of blog updates!
All the side walls are now attached and a couple of weeks ago we decided it was best to get Dorothy serviced before we got any further with the renovation.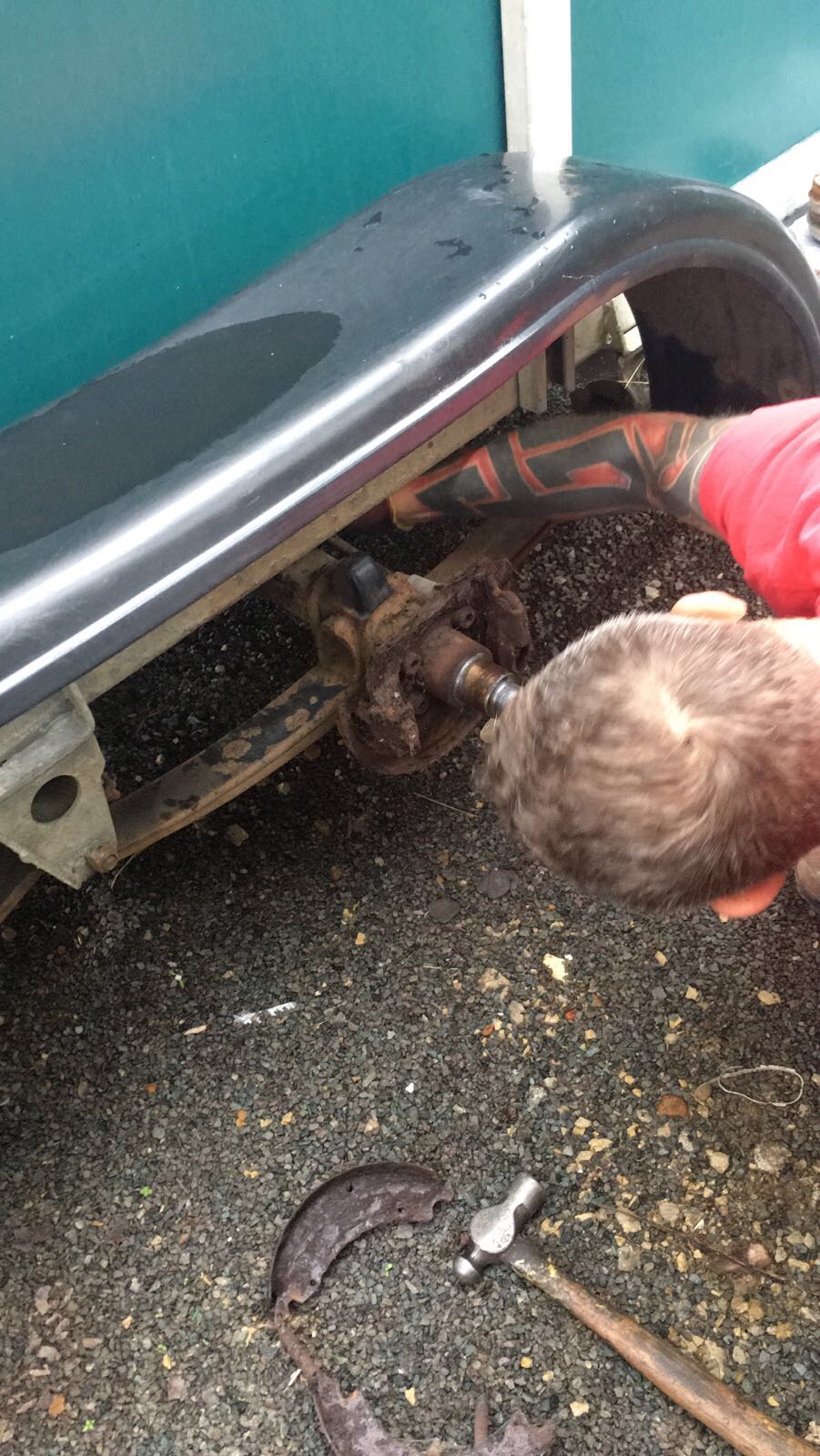 We had already established for ourselves that the brakes were not working and a quick look by Craig from the servicing company proved that everything was much worse than we had expected. He originally thought that the brakes had just seized but on closer inspection it was clear to see they would all need replacing.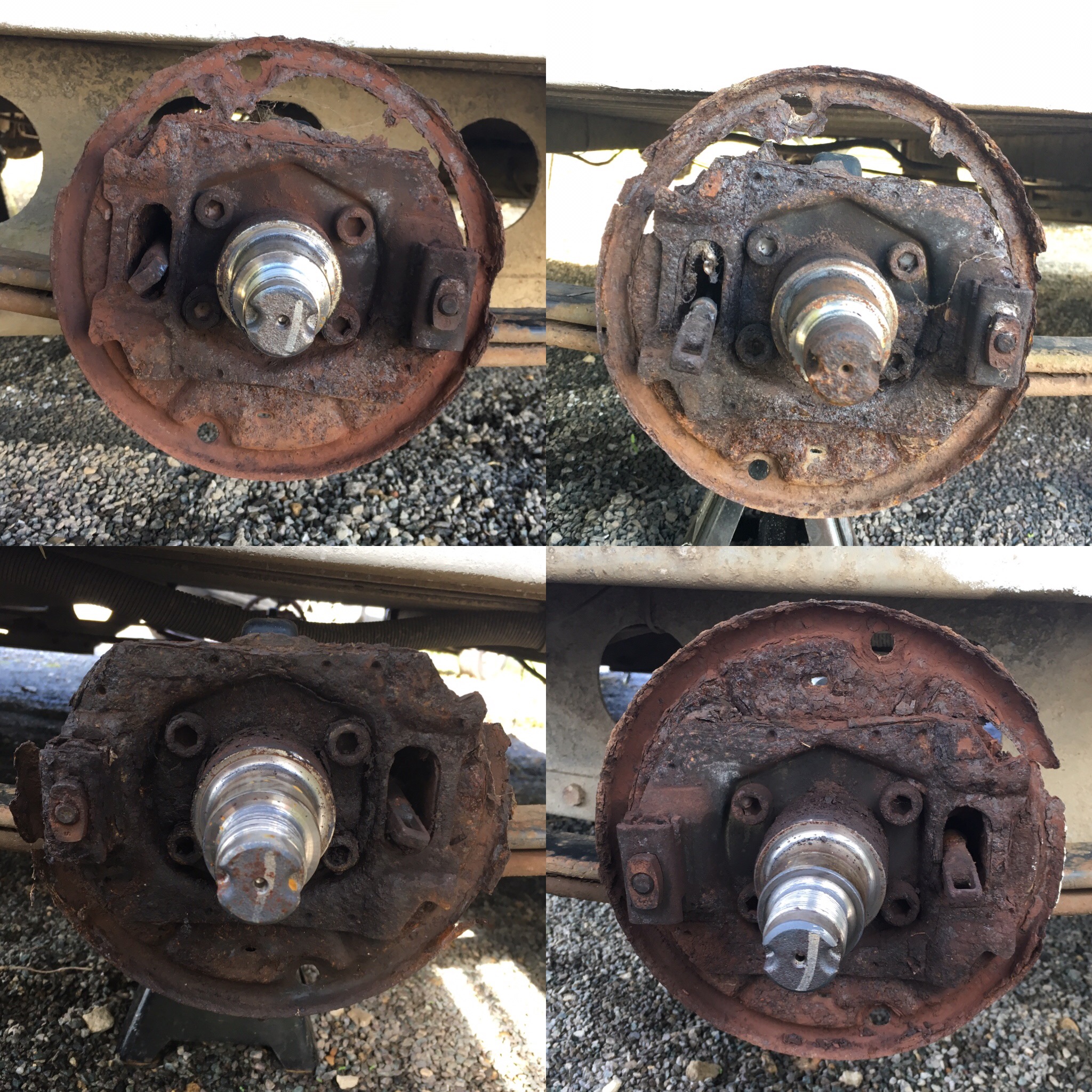 The brakes were fused to the back plates and some parts had corroded away altogether. In Craig's opinion the box had never been serviced as there was no way that the brakes would have ended up like that if the box had been properly looked after. He thought that we would be able to order new back plates on their own but it turns out you have to order the whole brake set so after a little shopping around and £300 later we had 4 new shiny sets of brakes!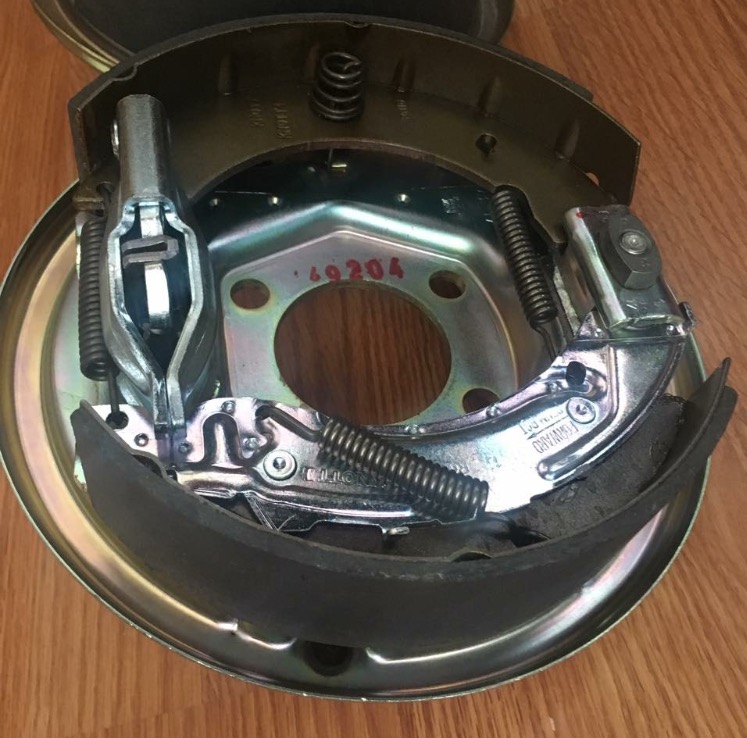 Unfortunately, Craig was so busy that he couldn't fit us in for another 10 days to fit the new brakes so we had to find something else to do in that time. So we set about priming Dorothy while she was shoeless.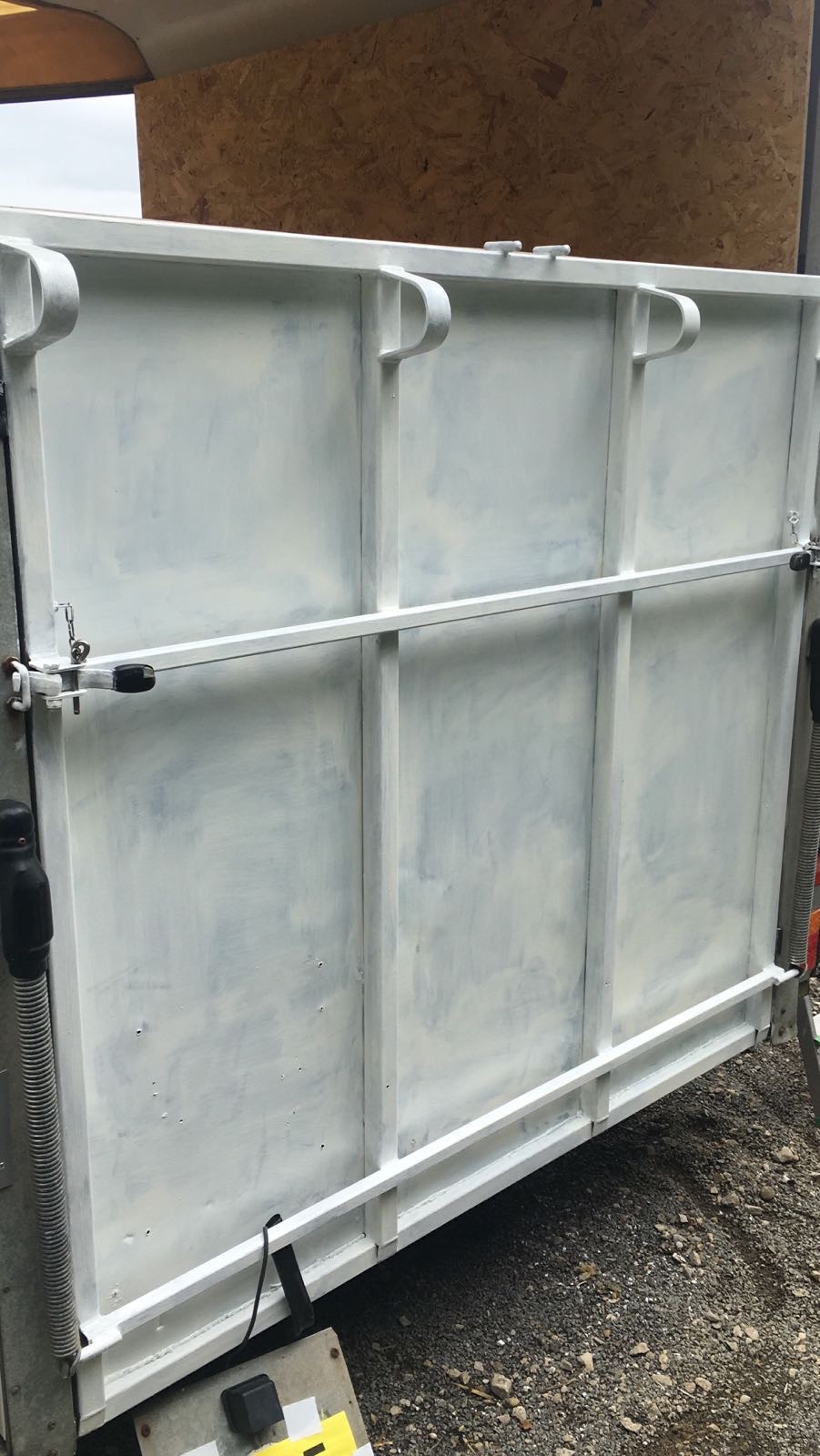 When we started the weather was glorious and Simon managed to get most of the outer walls primed in one day! Two weeks later and the weather has been more like April than August and frequent downpours are not conducive to outdoor painting so work on the box pretty much ground to a halt. It has given us time to meet with some lovely suppliers and other local businesses which have all been a great help.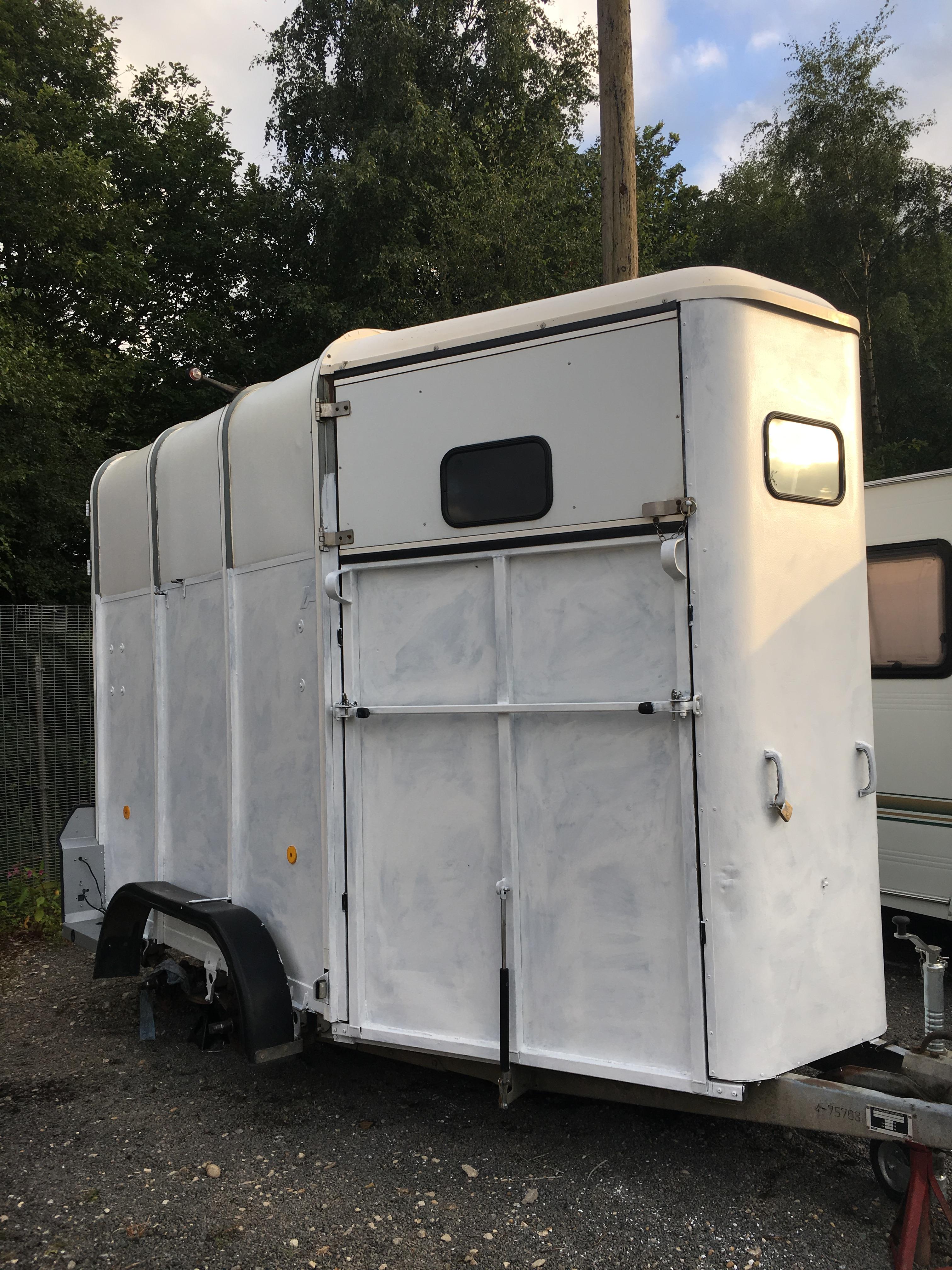 Craig returned to fit the brakes last Thursday but, again, disaster struck. The bolts were fused and the only way he would be able to get them out was to take Dorothy to his workshop as use an Oxy Acetylene torch. So off Dorothy went on a trip to Huddersfield. The good news was that as Dorothy was now inside we could get on with the job of painting.
More bad news came though as the old brake pipes were no good as we have had to order another set of them but at least they should be fitted by the end of this week. Which is very good news as we have our first booking!!!!!!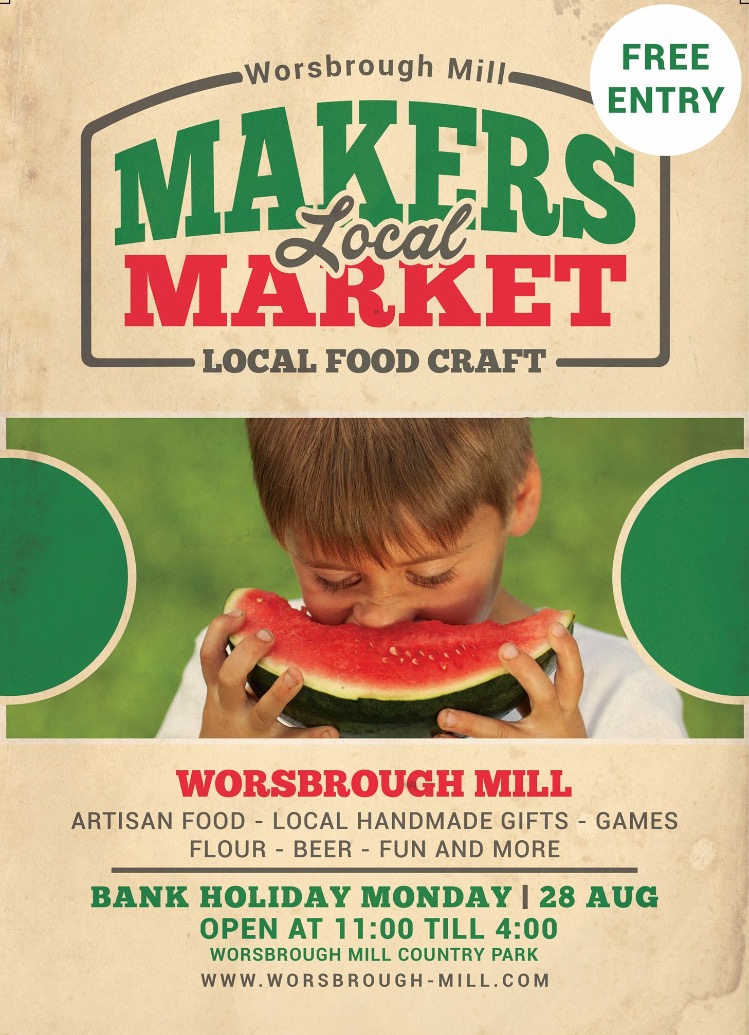 No pressure at all since its 19 days away, we currently have no brakes and only half an interior but I'm sure we will get there! We've spoken to our electrician about options on how to power Dorothy and have purchased all the equipment for the plumbing so the internal fit out shouldn't take too long. The struggle that we've had with the brakes has made us so glad that we got a professional in to do the work.